Buffalo Tom Played Housing Works & Released A Video With Album & More Shows Coming
The video for the new song Roman Cars was released this week following a show by Bill Janovitz and Chris Colbourn in Soho this month that was unusual in a couple of ways. It offered the chance to see Buffalo Tom as a drummer-less duo and do it in the homey, intimate room that is Bookstore Cafe run by the good eggs at Housing Works. The occasion is a forthcoming Buffalo Tom album which will be their first since Skins seven years ago. The set included a handful of excellent new songs, such as Overtime and Freckles plus a hit the spot cover of Simon and Garfunkel's The Only Living Boy in New York.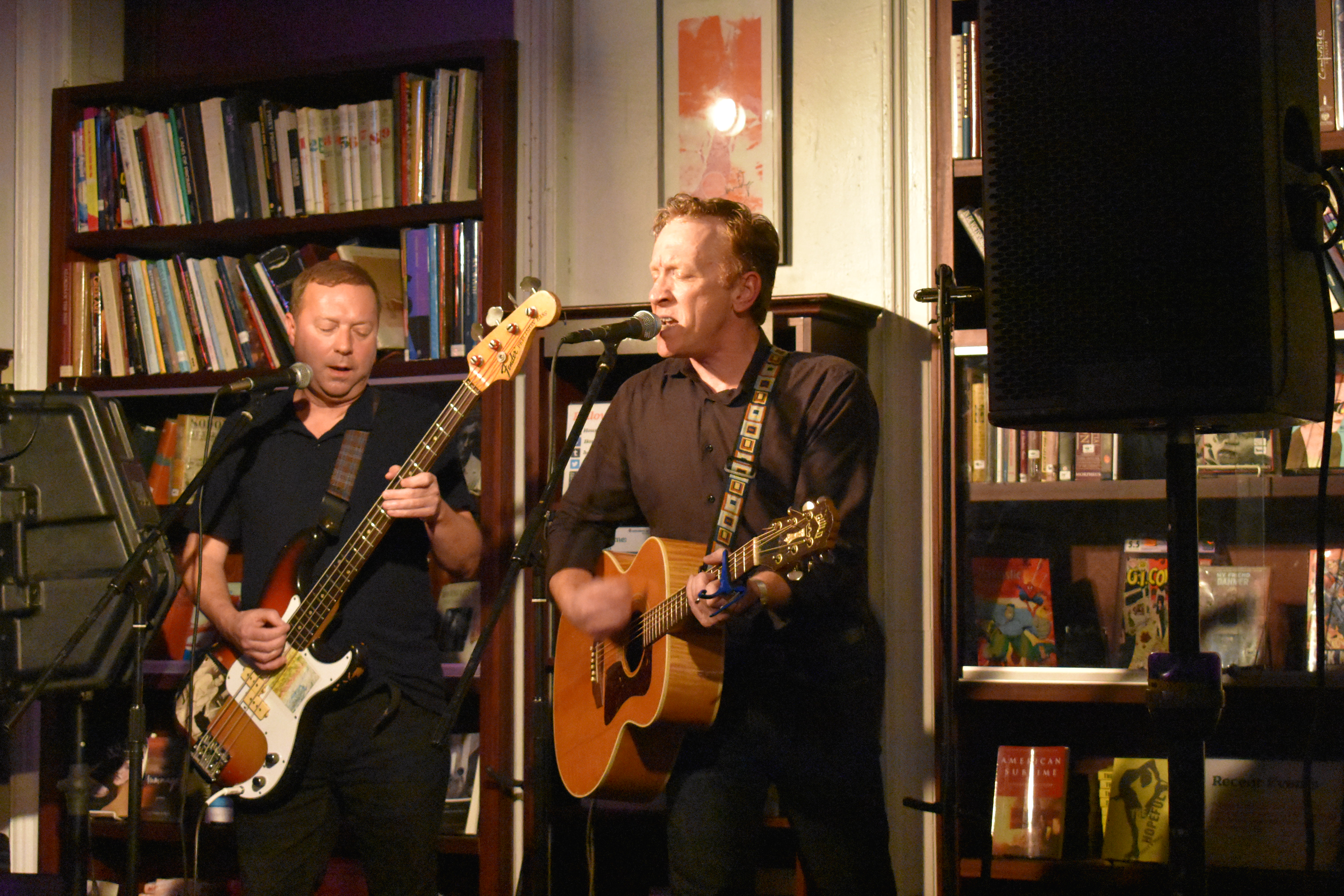 Of course the rhythm and energy of Tom Maginnis on drums is an elemental charm of Buffalo Tom. However, this quieter incarnation allowed me to understand some lyrics that I hadn't gleaned in decades worth of listening to the albums and seeing gigs by the full trio. The duo format also underlined the harmonies and vocal interplay between Janovitz and Colbourn that is a key to the emotional wallop so many of their tunes pack.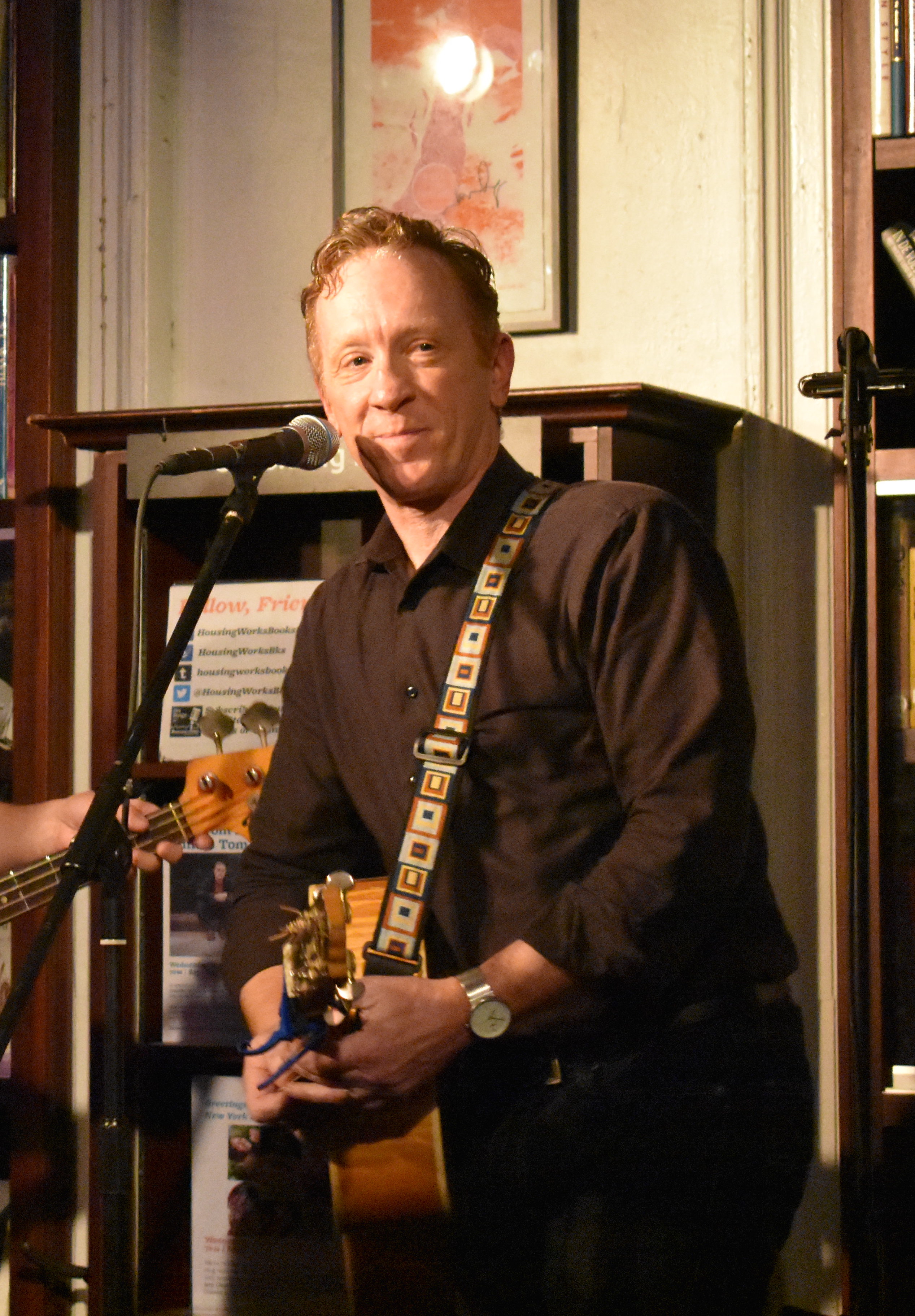 Janovitz made a wry remark on stage sometime over the last twenty years, possibly at the Mercury Lounge in 2010, along the lines of 'here comes another mid-tempo vaguely melancholic number.' It was funny because Buff Tom does have a lot of songs that fit that description but that has never been a problem as the group's primary strengths lie in their melodies, song craft, intelligence, and lyrics about a wide range of issues and feelings such as loss, acceptance, and aging. Janovitz routinely adds to the entertainment value of Buffalo Tom shows with his between songs banter and he was in rare form at Housing Works. He pretended to read from one of the books shelved behind the stage and entertained some questions as well as requests from the audience.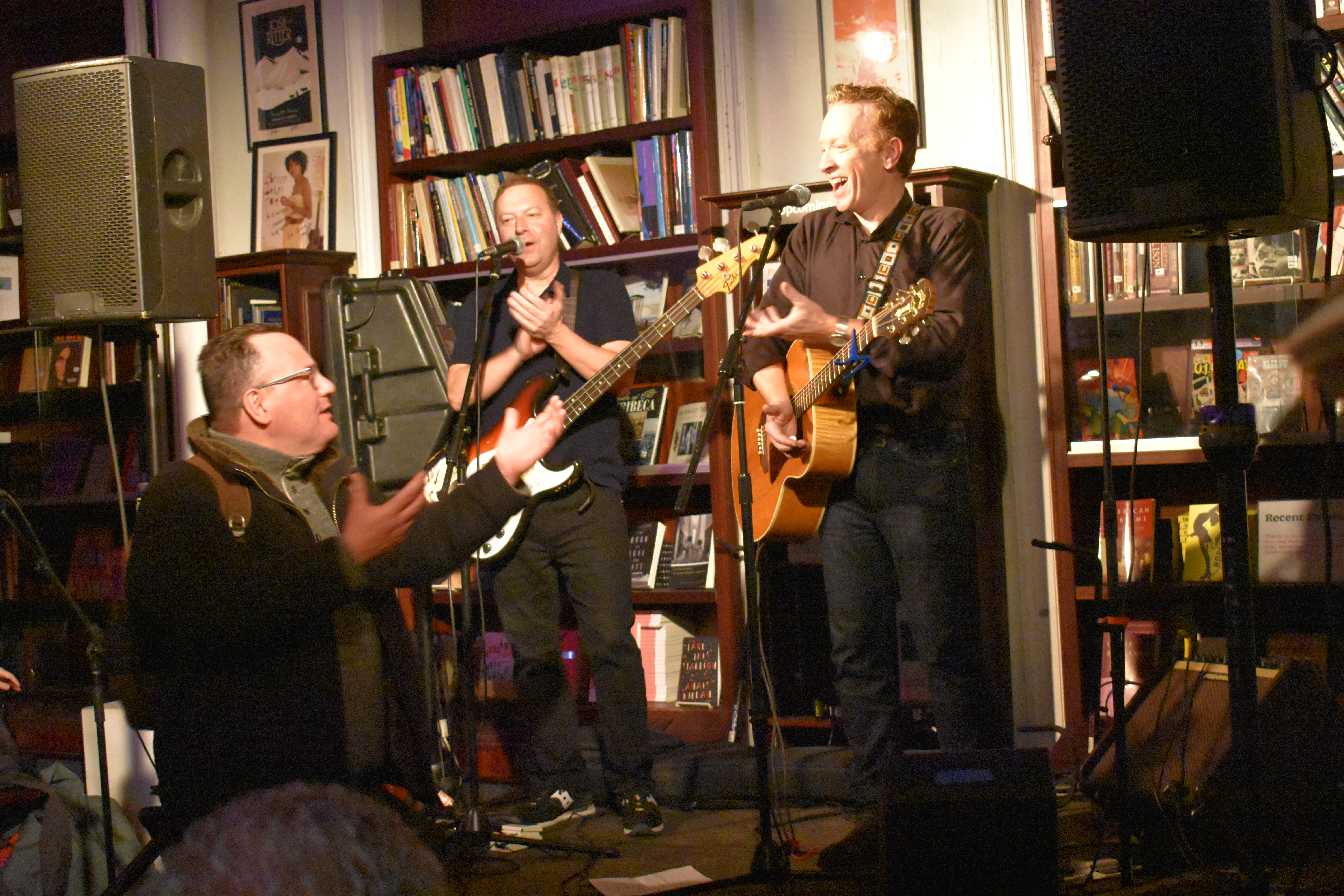 Forty years ago Buffalo Tom recorded their self-titled debut album at Fort Apache in the Boston neighborhood of Roxbury with fellow Umass at Amherst-er J Mascis of Dinosaur Jr handling the production responsibilities. This time around another highly regarded Massachusetts rocker, Dave Minehan, served as producer. Janovitz has pointed to the similarities in vibe between the old Fort Apache space and Minehan's Wooly Mammoth Studios in Waltham. He added that both are "filled with an enviable, much-Instagrammed collection of vintage guitars, amps, and other gear." Beyond carving out a reputation as an outstanding producer running his own studio, Minehan is best known for his on-stage role in the recent Replacements reunion tour as well as his band The Neighborhoods who, scuttlebutt has it, have also got back together and are at work on a disc in the same studio.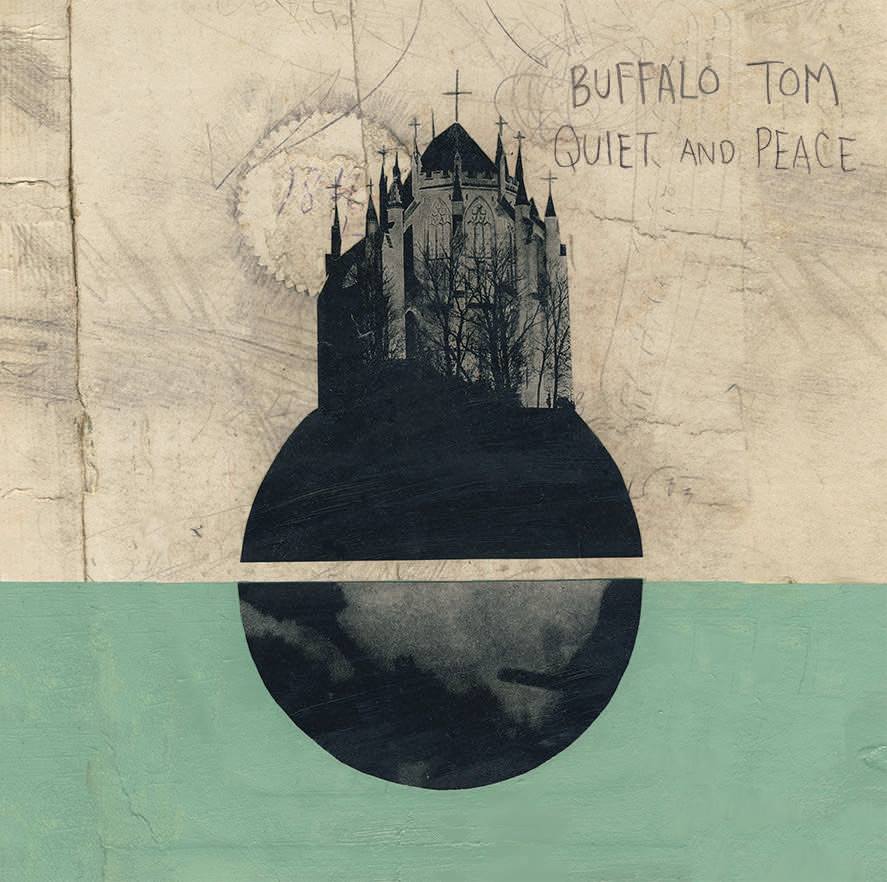 The new album, Quiet and Peace, was mixed by John Agnello and will be unleashed on March 2nd. It includes a cameo by Bill's daughter Lucy Janovitz singing backup on The Only Living Boy in New York – as the track was not only a treat for the New York gig but is on the record too. The fabulous Andra Gillis, who I used to cheer at the Abbey Lounge in Somerville when she fronted a group named Red Chord almost twenty years ago, makes an appearance as well. Buffalo Tom will play a handful of West Coast shows in that first week of March followed by a St. Patrick's night gig at the Music Hall of Williamsburg and a 4/20 show (nudge nudge, wink wink) at the Paradise in Boston. Don't miss! I also hope to host the Tom in the Bronx for an FUV session but that hasn't been locked down yet…