Meet Joey Alexander: Brilliant Jazz Pianist, Normal Kid
Meet Joey Alexander: Brilliant Jazz Pianist, Normal Kid – At Dizzy's on October 2, 2016
Fun fact: After his performance at the 2016 Grammys back in February, Joey Alexander's first album My Favorite Things jumped to #1 on the Amazon Bestsellers chart atop even, albeit briefly, the juggernaut of Adele's 25. An outstanding achievement for any performer but for a jazz artist whose age was approximately half that of the twenty-five that's Adele's album was named for, it was truly exceptional. Joey Alexander is, truly exceptional. While most of us at his age were awkwardly negotiating the challenges of early adolescence, he has already entered into what we can only hope will be a lifetime of recording and performing.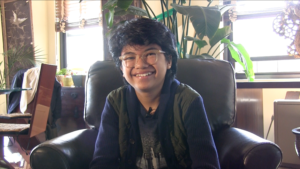 So, who is he into? When I spoke to him recently, he mentioned Monk, not in these words, is his main man. He interprets Monk's Criss Cross on his new album Countdown along with masters like Coltrane and Strayhorn. He also puts his spin on a Herbie Hancock tune. Herbie is a fan and in fact, was a catalyst in encouraging Joey to pursue his art to the highest level. While on a visit to Indonesia, he heard the then eight year old Alexander tickling the keys at a UNESCO event. His praise no doubt meant a lot as did that of Wynton Marsalis who invited him to make his US debut at Jazz at Lincoln Center two years ago. Since then, things have moved fast with a move to New York along with his folks who have nurtured him every step of the way. Denny Sila shares a credit for arrangements on Countdown with his son.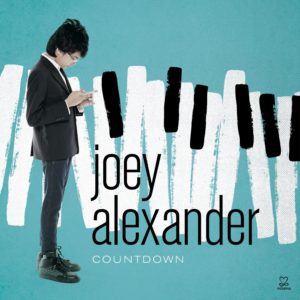 As for the presidents who have had the pleasure of experiencing Joey Alexander play live, Bill Clinton did at an Arthur Ashe Learning Center gala a couple of years ago while Barack Obama had his chance at International Jazz Day atthe White House in April along with Wayne Shorter and Esperanza Spalding.