Thievery Corporation Visit Coney Island
Thievery Corporation kissed off September of '17 with a spirited performance at the Ford Amphitheater on the Coney Island Boardwalk Saturday night as part of the Temple Of I & I tour. As is the Corporation's standard operating procedure, the crew born in DC in the mid 90s had a handful of talented vocalists adding their individual charms to the sonic foundation laid down by founding DJs Rob Garza and Eric Hilton, bassist Ashish (Hash) Vyas, guitarist/sitarist Rob Myers, percussionist Frank Orrall, and drummer Jeff Franca.. Among them was the Paris raised Austin based chanteuse Loulou Ghelichkhani who Garza noted has been with them from the beginning of their career. It was a home borough gig of sorts for the Buenos Aires native Natalia Clavier who these days splits her time between Barcelona and Brooklyn. The Jamaican vocalist Racquel Jones, who made a refreshing splash on the Temple Of I & I, lit up the stage while making her debut with the touring band this year. The irrepressible and dreadlocked Bostonian Mr. Lif, and – dressed in white representing St. Thomas, Puma Ptah the artist formerly known as Chris Ras Puma Smith added their diverse talents on the mic as well.
The Thievery show was one of the last of the season at the open air Ford Amphitheater which opened just last June. Their jazz brunch series will continue through the next few Sundays ending on the 22nd.
Here's a peek at the action…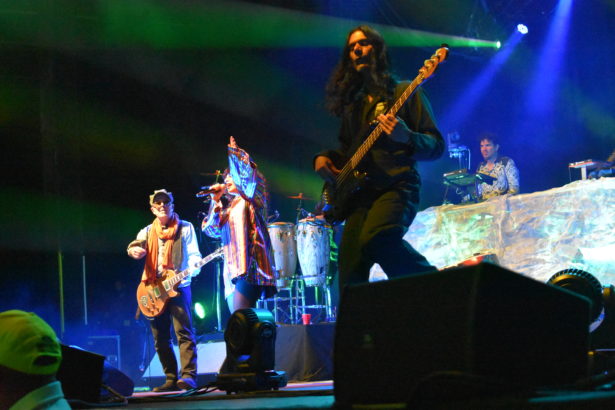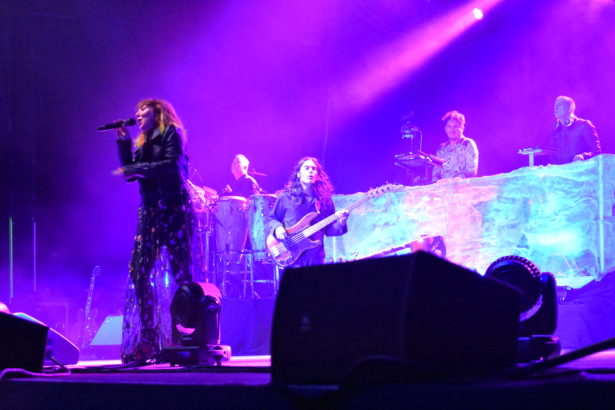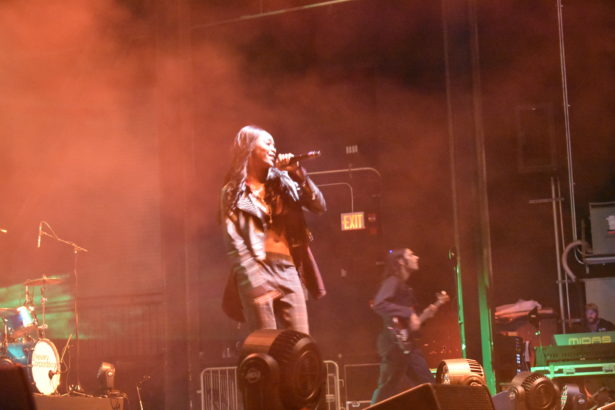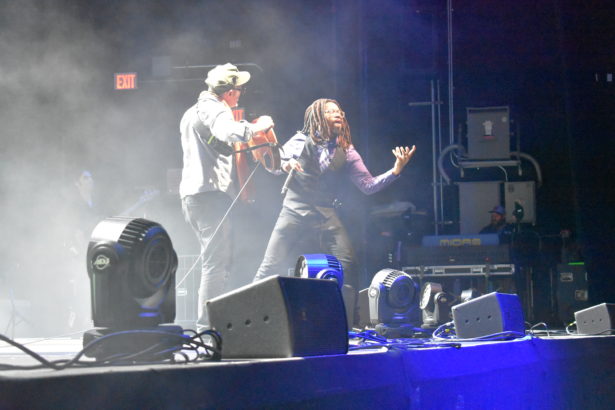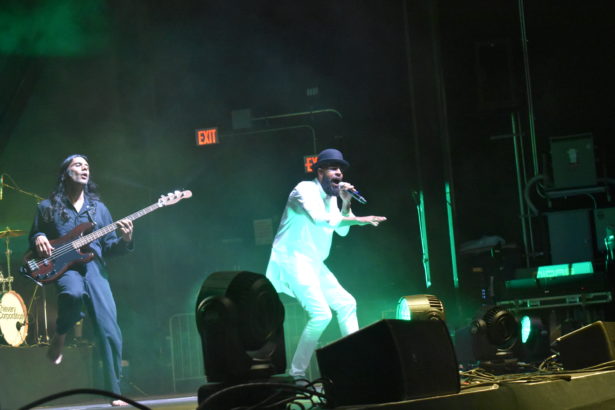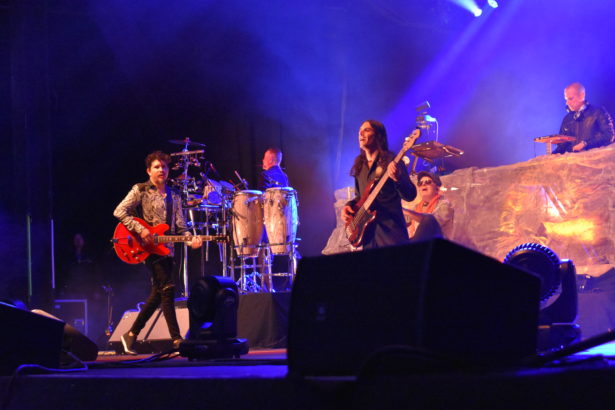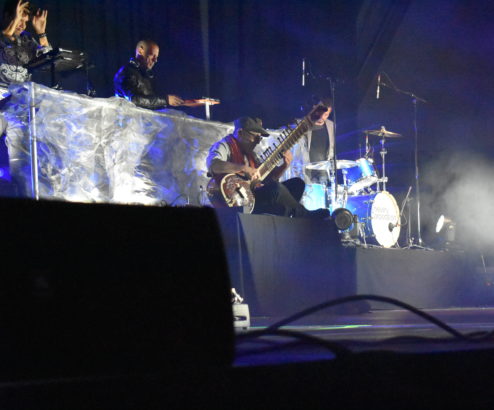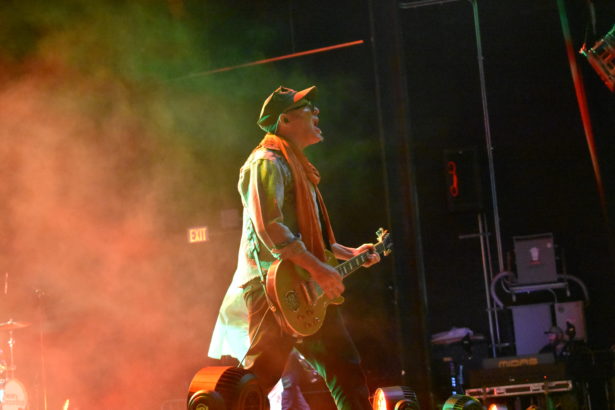 I had a chance to sit down with Rob Garza earlier this year at Stanley's Pharmacy at 31 Ludlow Street on the Lower East Side. The video at the top of the page as well as the video below represent best bits of that conversation. He spoke about the latest album The Temple Of I And I which had just come out and the sessions for it in Jamaica.