The Zombies Are Celebrating Odessey & Oracle's 50th Anniversary
The Zombies will make a pair of appearances in New York this month as their mighty Odessey & Oracle approaches its fiftieth birthday. The brilliant rock and pop outfit from St Albans, Hertfordshire in England are experiencing an amazing phase in their career that began in 1961. I was fortunate enough to speak to Rod Argent and Colin Blunstone the last time they were in town in the Autumn of 2015. At that time, their album, Still Got That Hunger was just being released and they were beginning a tour featuring new songs aside all the songs from 1968's Odessey and Oracle. (sic!) The performance on October 9, 2015 at The New York Society for Ethical Culture on the upper west side was a triumph and it was the first time they had played O&O its entirety in the U.S. Now they're back for a victory lap with a show at Town Hall on March 25th as well as a book signing at the Strand on Wednesday the 15th. (Careful with the dates, the video above is airing on NY1 on the 14th so I refer to the signing happening 'tomorrow evening.') Vinyl mavens will also be pleased to know their greatest hits is back in print on wax beginning next month. It'll hit on April 7th.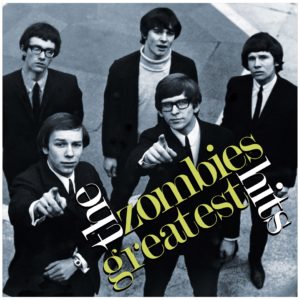 Even before this week's (March 17th with bonus tracks) reissue, Odessey & Oracle had been selling more copies than ever before as generations of fans continue to discover its irresistible charms. However as Rod Argent said to me in Central Park four years ago in another interview, the last thing The Zombies want to do is be a nostalgia band. It's crucial to them to continue to write and record new material. That's what drives the creative bus but when that bus is in motion, they can fully engage in bringing older material to the stage as well. Here's a flashback to that chat in which he speaks about recording Odessey and Oracle, The Zombies visits in the mid 1960's to New York City and their first wave of success, as well as the creative path forward. The video below also features some bonus footage of the Central Park show while the video above includes performance bits that I shot at South by Southwest in Austin two years ago.