The Black Angels' Death Song Is Rock Album To Beat In Second Half Of 2017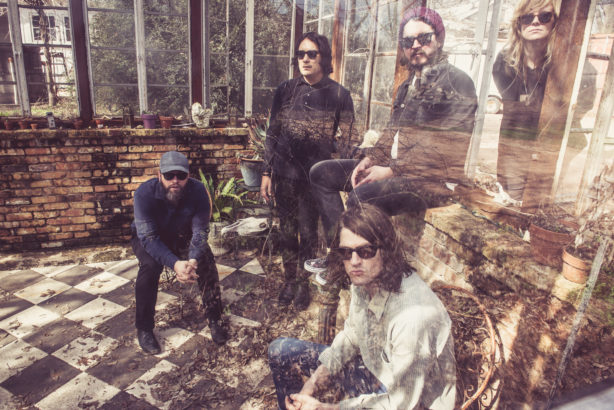 Some of The Black Angels' publicity shots are trippy as befits the band. They are clearly at the head of the contemporary psychedelic rock class and arguably leading this year's rock charge regardless of sub-genre. They are by no means passe trippy-dippy nor do their sounds feel like they were dug out of the Nuggets box set. It is modern, heavy, compelling, thoughtful stuff. Jump over to my post on WFUV.org for video of two tracks off their outstanding new album Death Song captured live in The Bronx. I also sat down in conversation with the band's Christian Bland (who designed the cover) and Alex Maas. Among other things ,they spoke about their relationship with producer Phil Ek, recoding on tape for vinyl, the harmonium, and The Velvet Underground whose album with Nico fifty years ago lent the band its name as well the title for the new album.
The Austin outfit have a powerful visual aesthetic to go with their assured musical vision…
Death Song on luxurious double wax from one of my fave labels Brooklyn based Partisan Records is gorgeous!