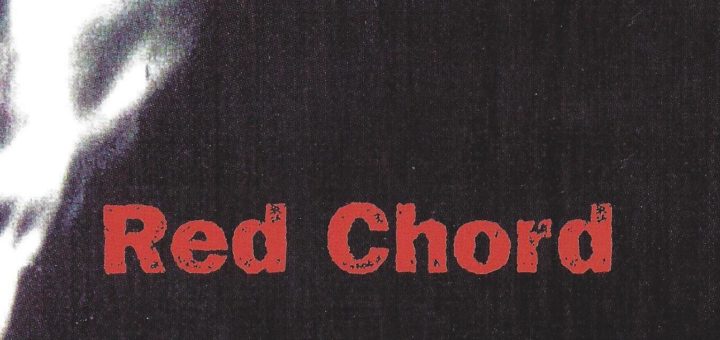 Red Chord – Review for Soundcheck Magazine circa 2000
"Is anybody Amish here? No.well Fuck the Amish!"
That's lead singer Andrea Gillis with a bit of light hearted between-song banter. Andrea insists Red Chord is an Amish friendly band. After talking with them on a recent, suspiciously warm February night, I believe her. All six members of Red Chord are genuinely friendly with a playful sense of humor. And they're talented as hell.
"Get drunk and have sex."
That's Emily Grogan (sax, acoustic guitar, and vocals) weighing in with her analysis of Red Chord's main lyrical themes. As Emily notes, Red Chord still enjoys the effects of alcohol and they are, indeed, a boozy and bluesy outfit in the great tradition of the Faces and Stones. However boozy is not synonymous with sloppy and just because the band has at least twice been paid in alcohol, (once in Ireland and again in the Bronx) doesn't mean they don't aspire to more than putting a buzz on.
"We'd love to get radio airplay. We'd love to sell a million records."
That's J Grimaldi who is the bass player and who runs GTL Records which put out Red Chord's outstanding debut CD: Wicked.Live @ The Abbey. J is an extinct band called Schnockered and he alludes to an alliance with AAA (Amish Association of America). He also used to book bands at the Abbey Lounge in Somerville which stands aside the Linwood and O'Briens among the best dives around town to catch the kind of groups who might have played the Rat ten years ago. He recently handed off that responsibility to Gillis who still bartends there on Saturday. Her mudslide in a pint glass has garnered some praise.
J comes across as being an extremely competent person. I didn't ask him about his reputation as a free-lance real estate specialist but I did learn he's been listening to Band of Gypsies and The Konks lately. (The Konks are fronted by former Bullet Lavolta frontman Yukki who is now known simply as Kurt.) J's a Natick guy whose been around the block a few times with time spent in San Francisco, Long Beach, and Chicago.
"Jonathan Richman is from Natick and that's all you need to know."
That's Ken Schopf the drummer. At eight months in, he's a relatively new member of Red Chord who were born in 1999. He's from Cleveland and he's been listening to the Strokes, Sam Cooke, and Ballads by Coltrane lately. Ken was in Slide among other groups and he described hooking up with Red Chord as refreshing. "No animosity. No one dictated. Just bring your own thing and let it grow."
"Songs generally don't come together until all of us get on it," Andrea Gillis offers in her unaffected South Boston accent. With her forceful voice that commands and demands attention, she is the focal point of Red Chord but she's not the only Andrea in the group. In contrast to Gillis whose lived in spicy neighborhoods like Fields Corner and Roxbury as well as her native Southie, Andrea Gaudette is a classically trained pianist from Sharon. It was the meeting of the two Andreas in a bar a few years ago that led to a fruitful musical collaboration between them and the start of Red Chord. They've been listening to Jeff Buckley together and they wrote the album's sexiest track: Rip (Your Clothes Off) . When asked why she refers to Gaudette as "Flower," Gillis mentioned a certain hat being the origin of the nickname. Not satisfied with this however, she added, "She keeps blooming all the time!"
Emily agrees. "I've been in a lot of bands. This one has the least tension."
Emily also fronts her own outfit (Emily Grogan Band) that will have its own album out this summer and often opens for Red Chord. At age nineteen she was sampling audio off phone sex lines for techno records and lately she's been listening to Tool and System of a Down. She also sings at children's parties and leads a Sing-A-Long at Stella Bella Toys in Inman Square along with Flower.
As it becomes clear electric guitarist Eamonn McKeever is never going to speak on his own accord in this interview, I try to lure him into the conversation with a compliment. "You have an economical style. A minimum of notes for maximum effect."
"No whacking off."
Eamonn doesn't waste words or notes. What the Belfast native does is play a scorching lead on the most memorable song on "Wicked.Live @ The Abbey" called Taxi which he also wrote . It's a genius blues rock thing that impressed someone at the WB enough that it was featured in an episode of Dawson's Creek. (Apparently it's a tv show.) "You know I love you baby but I want be hanging around" is a great line to build a song around. It blends acoustic and electric guitars and has harmony vocals from Flower, Eamonn, and J who admits to hitting notes that only dogs can hear.
J proves himself an excellent songwriter as well by tossing off gems like "The cigarette burn that you put in my arm won't be there too long.No, now that you're gone." That's from Firecrackers , another standout track. It's Andrea though who effortlessly becomes different characters and delivering lines like this with a tough, thoroughly convincing credibility. She's pure dynamite and all the proof anyone needs is Red Chord's cover of Summertime. It's a ballsy move to sing a song that Joplin aired it out on but Gillis has got the same kind of reckless, gritty, desperate, experienced vibe that Janis had.
Red Chord gives credit to Peva Pardel and Eric Saulnier of Natick's Mosquito Studios for the excellent sound on the live album. They'll start work on a studio album next month at Room 9 From Outer Space in Southie. Ducky Carlisle whose worked with Susan Tedeschi may get involved as a producer. Catch them doing a benefit for Breast Cancer Research at the Abbey Lounge in Somerville on April 4th and at the Living Room in Providence on April 6.
This band is why we live in Boston…or Somerville. If they could only lay off the Amish.