U2 Unleash New Single – WFUV Adam Clayton Interview
Adam Clayton of U2 called me while I was on air at WFUV on Wednesday night! The occasion was the release of You're The Best Thing About Me, the first new album track from Songs of Experience which will be released on December 1st. They also performed the song on the Fallon show which you can watch above. The release came a few days after the band posted a video featuring a live version of another new song from the record The Blackout. AC spoke about the new single including post Trump alterations, producers, and the forthcoming album's relationship to its predecessor Songs of Innocence among other things.
Here is the 7 minute chat…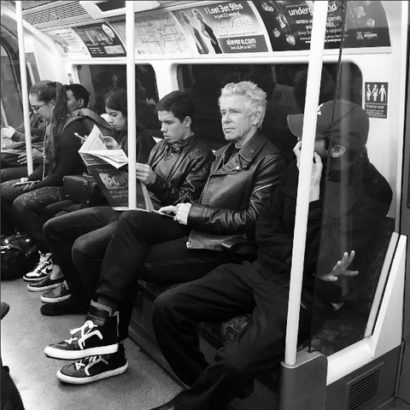 U2 has been touring behind the 30th anniversary of the mighty Joshua Tree. The milestone inspired a fresh look at the mixes on the album and Steve Lillywhite decided to react to a comment that Keith Richards had made to him when the album was new. Keef, the story goes, turns up his guitar in mixes where he has gone out of tune and recommended the same treatment to the horns on Red Hill Mining Town. Lillywhite, who was the first producer Adam mentioned in the interview, has worked extensively with the fellas. He produced Boy, October, War, and How to Dismantle an Atomic Bomb; as well as some songs on The Joshua Tree, Achtung Baby, All That You Can't Leave Behind, and No Line on the Horizon. Apparently he now works part-time for Colonel Sanders as well! Nevertheless, he orchestrated a fresh take on the track that Bono loved so much he decided to record a new vocal for it.
A couple of years ago I covered U2 at Madison Square Garden and their crew gave me some brilliant raw footage that captured how they transformed the arena into epic and intimate spaces. I edited it into a report for NY1 that may contend for the record of least amount of voiceover ever spoken by a reporter in a 2 minute piece.